Rules
1: As the ending od the story is all predetermined only one character may survive.
2: You can not kill your team mates but you can betray them if you switch sides.
3: Other character will be added in to the story and will be acepted by me.
4: All new character will be made by me but if you have a character that will be like in the game. Pm it to me.
5: Try to keep up with other charaters in the story. Just so no one gets confused.
Characters
Name:
Keiko Lonestar- Elemental Goddess
Age:
25
Gender:
Female
Occupation:
Gunslinger
[b]Relationship status:
single but always looking
Weapon:
Guns Two 38's, knives,
Hometown:
Ozark city
Bio:
Keiko is a hot kick butt girl. Who blow your head off as soon and ask questions later. She loves to kill.She was once in love once with a guy from her hometown but he broke her heart and ran away for home for the capital. She has no love for the government and hopes the world will one day be rid of its corrupt influence. She perfect for the team and forever loyal to them as they are to her. She has strange dreams at night that causes certain events in the story.
Pic:
Name:
Rai Akira- Purple Dragon
Age:
24
Gender:
Female
Occupation:
Tracker
Relationship status:
not single dating Cain Harlock
Weapon:
Bow, arrows, dagger
Hometown:
Faro town
Bio:
Rai is the tracker of the group and the positive one. She has a never-ending sense for justice. Her love of her life her fiancée Cain Harlock (who is also part of the team.) search for Rai's little sister who was taken to the capital for testing for her very different genetic code. They vow to marry as soon as she is found and live together as a family. But be caution there a very gushy type of couple.
Pic:
Name:
Kadju Blaze- Zangetsu
Age:
28
Gender:
Male
Occupation:
Leader
Relationship Status:
single but not really looking (Has to many girl chasing already)
Weapon:
samurai sword (master)
Hometown:
Sham Bella coast
Bio:
Kadju is the leader of the group he never fails to be heard and demands respect from his employers. He flirts outrageously with Keiko always try to get her to go out with him. But she never has any of it. He has a little sister name Kara Blaze who is a Bounty hunter as well. He very protective of her and is always trying to keep her away from Ryu Honso.
Pic:
Name:
Ryu Honso
Age:
22
Gender:
Male
Ocupation:
Bounty Hunter
Relationship:
single but hoping to hook up with Kara
Weapon:
Twin sword that become one when he so choose to do so. Name: Hywelbane
Homtown:
Shannara Town
Bio:
Ryu is a guy with a tough back ground growing up without you parnet or any famliy will do that to you. At a young age he devoted his life to become a double swords man but in the end learn a sacred type swords manship called Qiubai. He left some years later and begain workng for Kadju. Hopping to leave the past behind him. He has crush on kara and finds it hard to exspress his feelings for her. He is very jealous where she is concern.
Pic: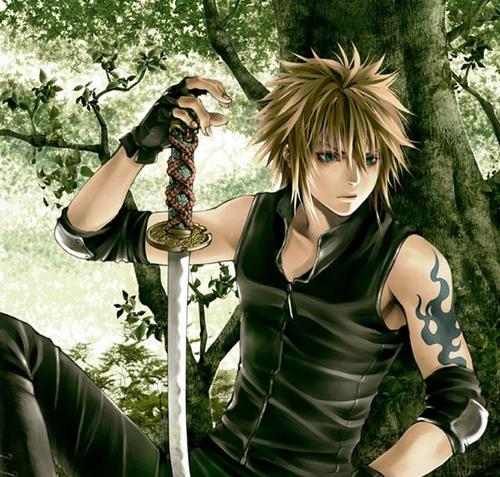 Name:
Cain Harlock
Age:
27
Gender:
Male
Ocupation:
Taction speaclist
Realtionship:
not single – fiancee Rai Akira
Weapon:
Exspolsive and guns two 38's
Hometown
: Faro Town
Bio:
Cain is cool collected guy who. With a knack for number witch makes him pefect for hs job. He setup the palins for team to capture the crimanal of aquire the treasue. His love of his life Rai and himself search for her sister to one day share the dram to be family. He also has a brother who diappeared.
Pic: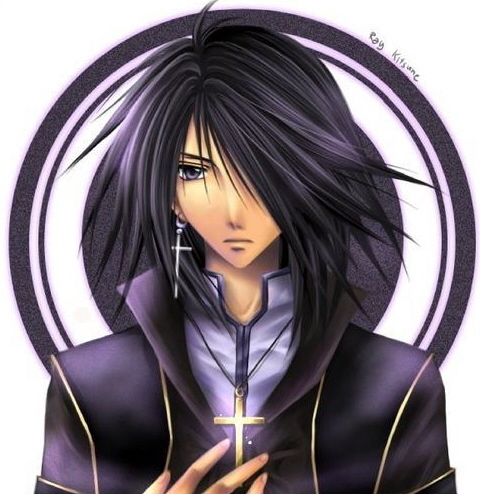 Name:
Kara Blaze -PrincessTsubasa
Age:
21
Gender:
Female
Ocupation:
Bounty hunter
Relationship:
single – kinda clueles that ryu likes her but she loves to date when not working
Weapons:
Hand to Hand combat
Hometown:
Sham Bella coast
Bio:
Kara is a happy go lucky girl fiercely loyal to her friends. She has killer strength for a tiny girl. A little clueless at time, mostly when comes down to Ryu and his feeling for her. She enjoys dating when she has time and loves. Hates her brother over protective streak and can't stand when he grills her make it know she will not bossed around. She has strange visions of the future. Keiko is her best friend and mentor.
Pic

Name:
Yuno Shizu - ~*Siren*~
Age:
25
Gender:
Female
Occupation:
Assassin
Realtionship:
single – Has a thing for bad boys
Weapons:
sword
Hometown:
Avicia city
Bio:
Yuno is the seductive assassin of the group. She has no love for the capital but doesn't hate it either. She loves silent type of killing. And dose a lot of uncover work for the group. She has a major thing for bad boys and find that they are sometimes her only weakness.
Pic: